Farewell to the Anthill
We're folding into the Los Angeles Review of Books China Channel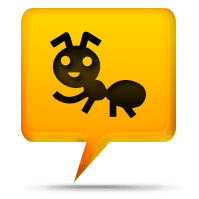 Five years ago, in the autumn of 2012, I returned to China after two years working in London. My previous blog from Beijing, in my Wudaokou days learning Mandarin, was the painfully lime-green Six (2008-10), following the lives of six young Chinese peers – the germ of an idea that evolved into my first book Wish Lanterns, published by Picador last year and a BBC Book of the Week. That autumn of 2012 I launched a new group blog or "writers' colony" of narrative nonfiction – the Anthill – on the premise that everyone in China had a story to tell.
Half a decade on, we've had quite the run. We expanded the site to include fiction, thanks to fiction editor, novelist and friend Tom Pellman, who after 11 years in China is now the other side of the pond in Monterey. We hosted two boozy storytelling events: Writers and Rum and Scotch and Stories. In 2015 we published an anthology, While We're Here, with Earnshaw Books. We were a Danwei Model Worker and a Browser Golden Giraffe. And we posted 380 stories, from a thangka of blood to (full circle) an old tale out of Tibet. But now our revels are ended, and our friendly ant icon is waving not hello but goodbye.
Every end is a beginning, and the Anthill is delighted to announce it is folding into a new online publishing venture, the Los Angeles Review of Books China Channel, which launched today. I've been writing for the LARB China Blog for yonks, and now, thanks to a generous seed grant from the Henry Luce Foundation, the blog has expanded into a bigger magazine-within-a-magazine. I'm the new managing editor, on a part-time basis along with a team of China hands old and new, under the wizardry of Jeffrey Wasserstrom. To find out more, read our opening words and follow us on social media and email to not miss a post. - Alec
Some highlights, some memories:
Flower Town The rise and fall of a Sichuan village – by Sascha Matuszak
Finding Fabien A supermodel is born – by Jon Rechtman
My Father Family history of the first gaokao – by Karoline Kan
The Book of Changes Twenty five years in Chinese jazz – by David Moser
Dumplings Clashing laowai – a short story by Michael Salmon
Shower Business Last days of a Beijing bathhouse – by Robert Foyle Hunwick
Big in Beijing Tales from expat pond life – satire by Carlos Ottery
Roots and Leaves A journey back to one's origins – by Courtney Han
Beijing in your Pocket A photo essay by Christopher Cherry
Writers in China A poem by Anthony Tao (our poetry editor)
Above all else, thank you to everyone who has made this labour of love such a pleasure, from our readers to the 120+ ants in the hill who have contributed. In one of life's rhymes, our closing coincides with the last night of Cuju bar, our spiritual home where I'm a regular barfly (largely as it's, ahem, ten metres from my own home) and where we held our memorable Writers and Rum night, that like us is moving onto new things. I'll be there tomorrow (Tuesday), all night, if anyone wants to come say goodbye.
Until the next adventure, ant out. See you on the other side.