Beijing In Your Pocket
A photo essay by Christopher Cherry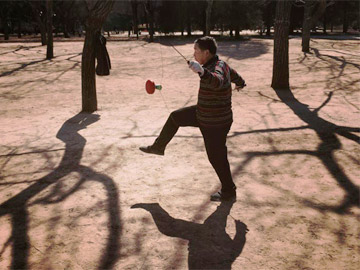 It's easy for a photographer to be jealous of a writer. We have all that expensive gear, the constant technology upgrades, Jackie Chan mugging on every second billboard telling you there's a new T1200 with flip-out screen and the ability to auto-correct for nostril hairs. Writers have a disposable pen and a bunch of paper.
But in the last few years, that great photographic equaliser has arrived – the mobile phone. It's always on you (the best camera is the one you carry). It's discreet (see the wonderful Michael Christopher Brown's series of photos of commuter's faces on Beijing's subway line 2). But most importantly it is leveling the artistic playing field in terms of access.
Photography is no longer the preserve of people with truly disposable incomes. As soon as you realise there's a sophisticated camera in your pocket, it's a new way to see the world. Because that's what picture taking really is. A way to be mindful, as Buddhists would say. A way to look at things afresh. Reframing the universe with a click. You leave some bits in, you leave some bits out.
Here's what I left in, all shot on my smart phone around Beijing.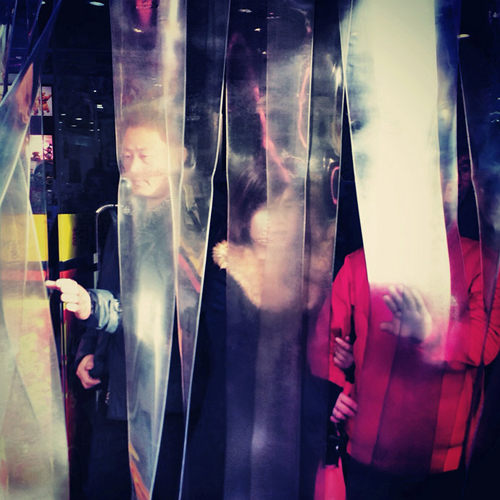 1. Shoppers exit into the light through curtains meant to keep out the cold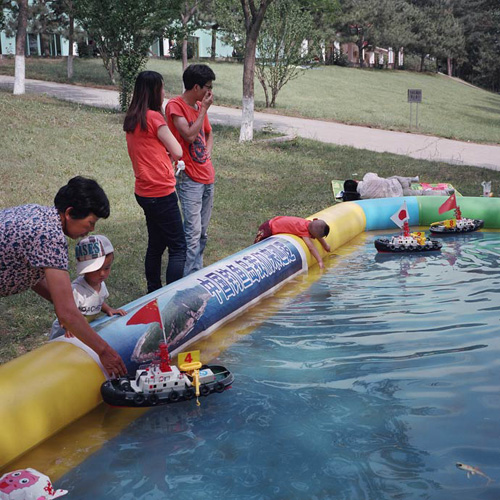 2. A boat game for kids, with the theme "Diaoyu Islands belong to China"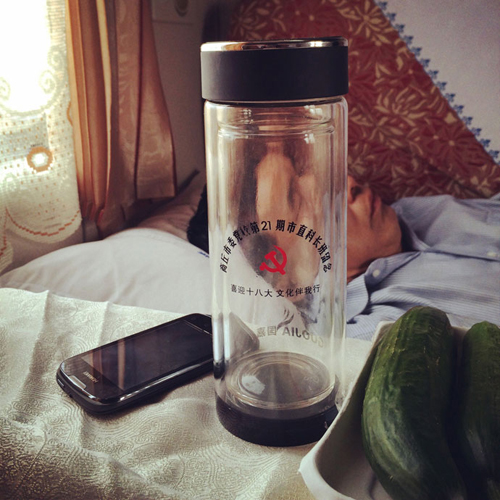 3. An official on his way home from training at the Central Party School, with his free commemorative flask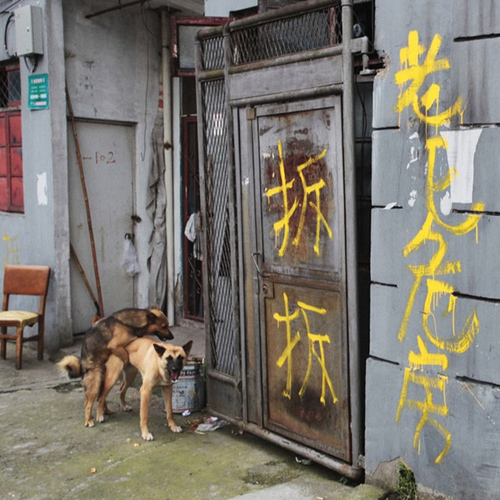 4. A condemned neighbourhood in Beijing - the character "chai" means "demolish"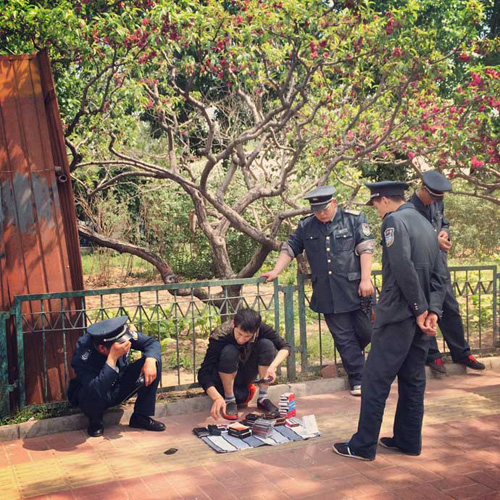 5. Chenguan, or urban management officials, surround a street seller peddling mobile phone accessories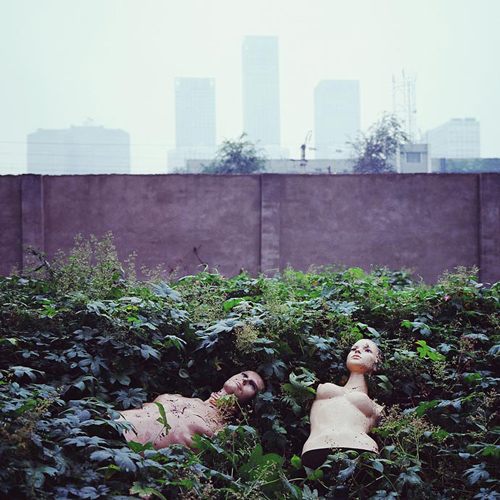 6. Two mannequins lie in a bush beneath the Beijing skyline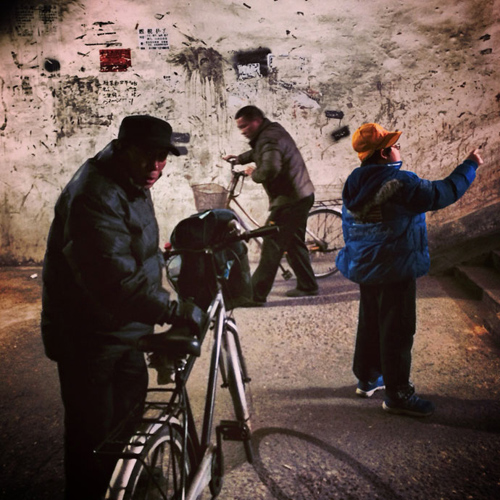 7. An underpass under one of Beijing's many multi-lane boulevards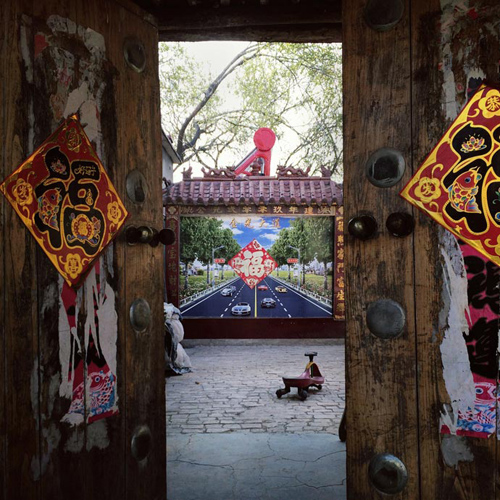 8. A spirit wall in the courtyard of a hutong home. This one features a motorway and modernity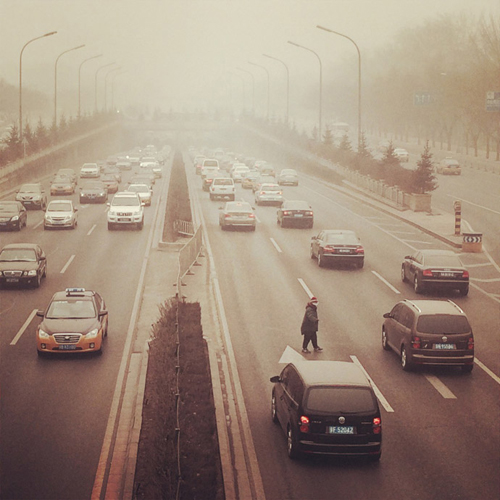 9. An old lady tries to cross the third ring road on one of the year's worst polluted days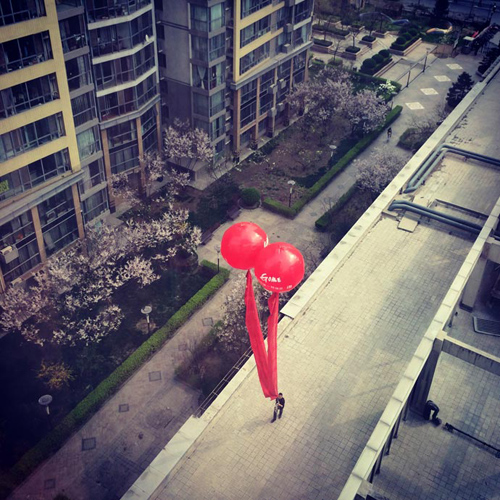 10. A man carries two promotional balloons for an electronics shop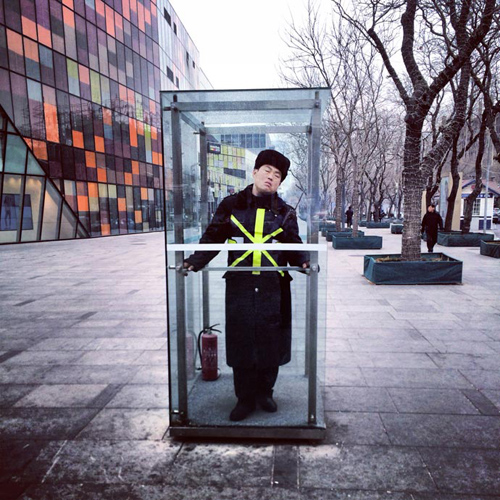 11. A guard takes a quick nap at his post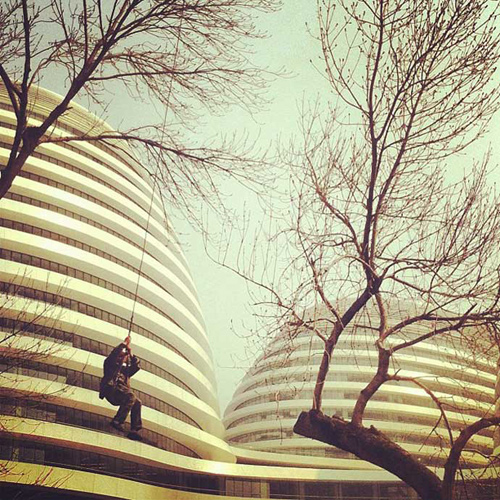 12. Chopping down branches that spoil the sightlines to the new Galaxy Soho building in Beijing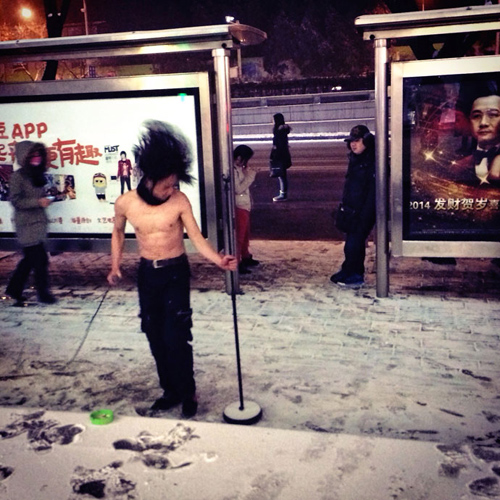 13. A heavy metal busker in the Beijing winter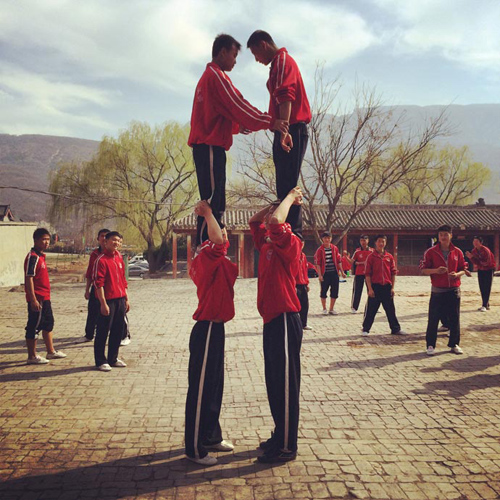 14. Students at a kung fu school on their lunch break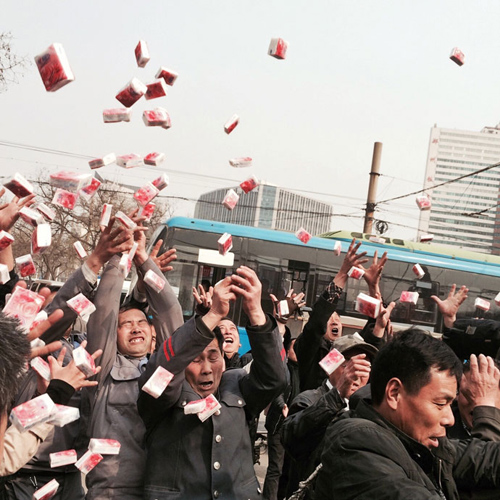 15. Workers on a lunch break scramble for free tissues thrown from a stage at a promotional rally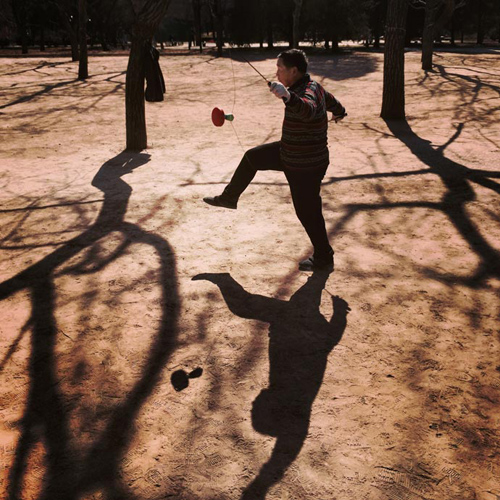 16. A local Beijinger spins a traditional diabolo in the park
•
Christopher Cherry is a freelance photographer in Beijing