While We're Here (in hibernation)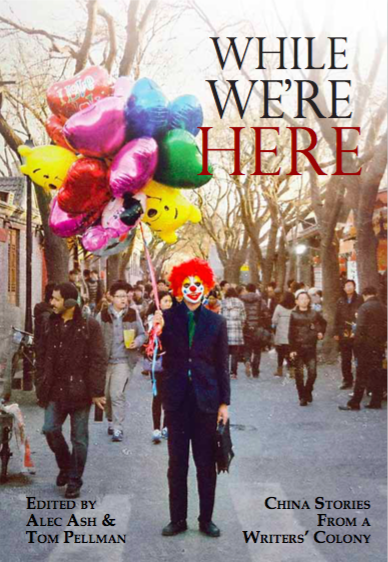 From 2012 the Anthill has published stories from China to bring this quicksilver and wonderfully various country to life. Since then we've put out 330 posts, hosted three events and been shortlisted for an award, with over a hundred writers in the colony and 11,000 monthly unique visitors. Now we also have an anthology, While We're Here, available on Kindle (print edition on Amazon in Feb), in the Beijing Bookworm and Garden Books in Shanghai, or from the publisher. (All proceeds to charity.)
We're not going anywhere, and will be bringing you more new and surprising narratives in 2016, including from a laowai rapper in Chengdu and a detention cell in Datong. But for now we're in hibernation this winter, while Tom and I focus on a couple of other things. We'll be back in March, and will try to post reasonably regularly. My own book comes out in the summer, and more on that later.
If you want to join the colony and publish your own story here, submit! We're looking for narrative non-fiction, fiction, poetry, photography and translation (crossposts welcome). For more info check out our submission guidelines, and ideally please aim to submit before Feb 29.
For the time being we're leaving you with links to ten of the best stories from this last year, in case you missed them. Happy reading, and happy 2016.
The Book of Changes: Twenty five years in Chinese jazz – by David Moser
Shower Business: Last days of a Beijing bathhouse – by Robert Foyle Hunwick
Hutong Neighbours: The unbearable lightness of Beijing – by Alec Ash
Writers in China: A familiar type – poetry by Anthony Tao
The Roast Duck Killer: Halloween flash fiction winner – by Carly J Hallman
Roots and Leaves: A journey back to the ancestral home – by Courtney Han
Father's Day: Climbing generational walls – by Mia Li
White Socks, Short Nails: A tale of two Ayis – fiction by Magdalena Navarro
I'm Not a Communist, But I Play One on TV: Token white guy – by Jonathan 'Cao Cao' Kos-Read
The House by the River: My grandfather and his generation – by Karoline Kan (*shortlisted for a Golden Giraffe award as one of the best articles in small publications and blogs in 2015*)
We're also proud to have published three wonderful video profiles of Beijingers with curious professions and hobbies, by Tom Fearon and Abel Blanco: of a vintage car collector, a war relic scavenger and a Peking Opera singer.
Finally check out the podcasts of our boozy storytelling nights Scotch and Stories and Writers and Rum. Sign up for our weekly email digest to never miss a post and be notified when we're back. Thanks for following us! - Alec