Beijing Lights
A photo essay by Jens Schott Knudsen
Ed: These photos will be exhibited at Ju Er space (no.8 Ju'er hutong, Beijing) with an exhibition opening this Sunday April 24th at 4pm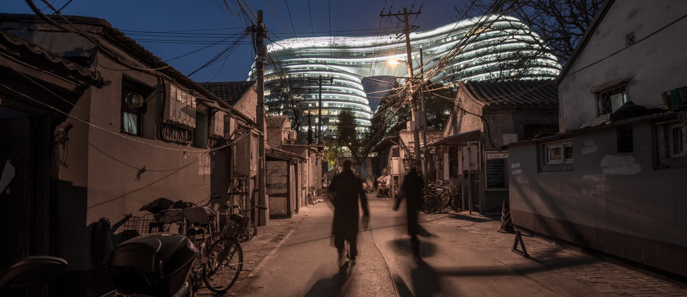 "Peking is like a grand old tree, whose roots stretch deep into the earth and draw sustenance from it. Living under its shade and subsisting upon its trunk and branches are millions of insects … How can a Peking resident describe Peking, so old and so grand?"
- Lin Yutang, 1940
Life in Beijing happens in the streets. The scarcity of personal space pushes daily activities outside – from eating and drinking to singing and exercise. At night, Beijing's streets transform into social hubs. Even today, communal life and an outdoor culture define much of Beijing.
The hustle and bustle happens against a myriad of different lights. In the city's crowded spaces, large, back-lit signs and storefronts turn night into day. But turn a corner, and you may find yourself in a quiet hutong with dimly-lit streetlight, exposed light bulbs and neon chaun'r (串) signs.
The uneven lighting is intrinsically linked to Beijing's contrasts between new and old. And from above, the glow from Beijing's newer buildings accentuates the veil of modernity that has covered this ancient city. Long into the night, endless streams of traffic illuminate Beijing's ring-roads, and in the commercial centers, like Guomao and Financial Street, shining skyscrapers dominate the cityscape.
This selection of photographs explore this contrast between new and old, as seen in Beijing's disparate light. Together, they picture how the roots of the city have proven strong, despite the breakneck development that has occurred since Lin Yutang first noticed the startling incongruences of life under Beijing's ancient branches. - Jens Schott Knudsen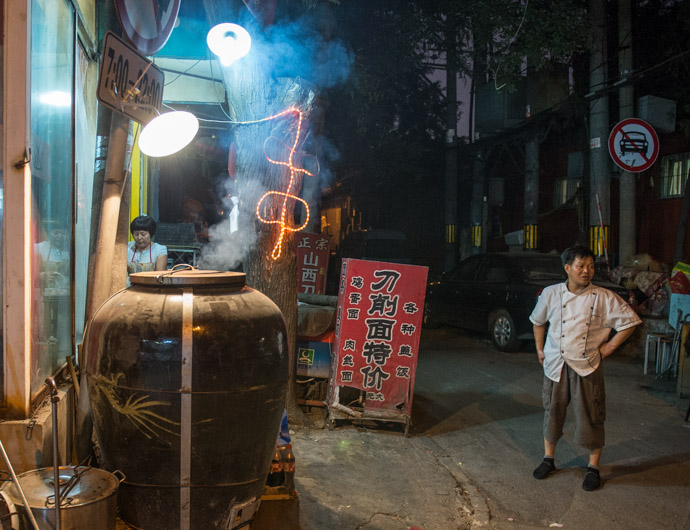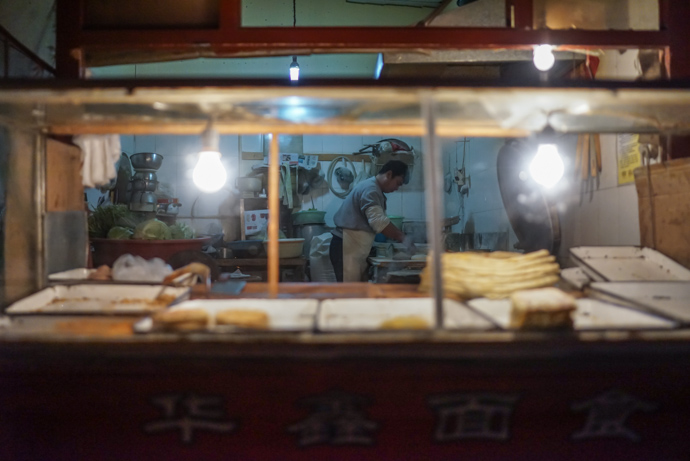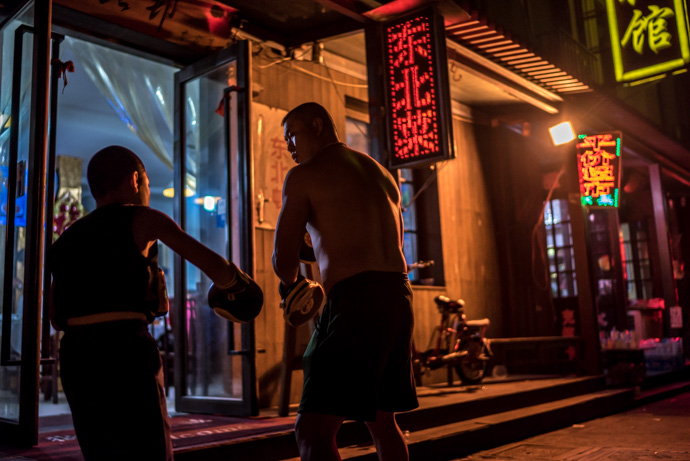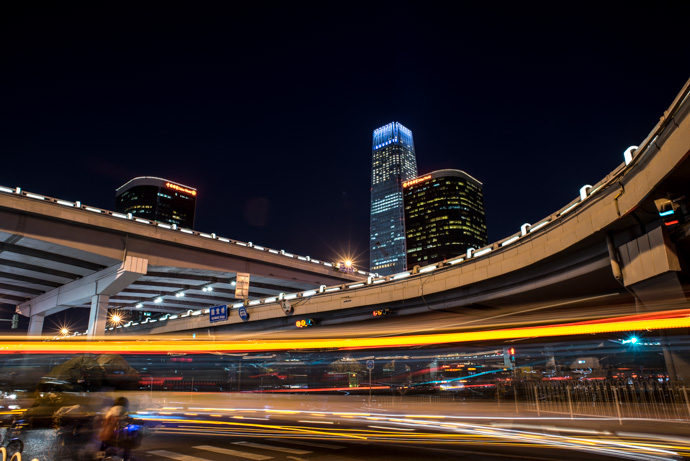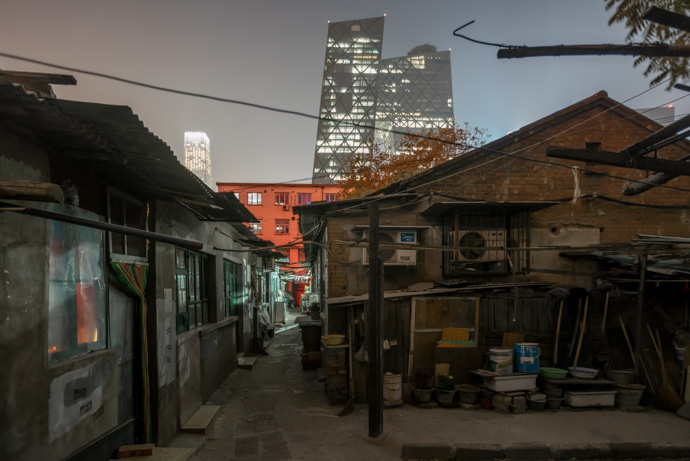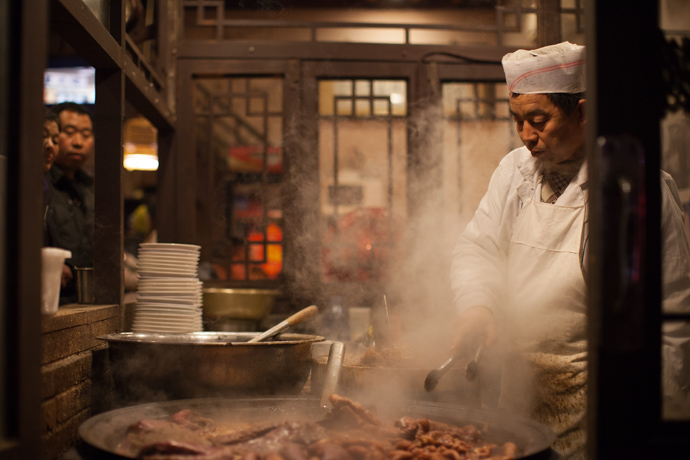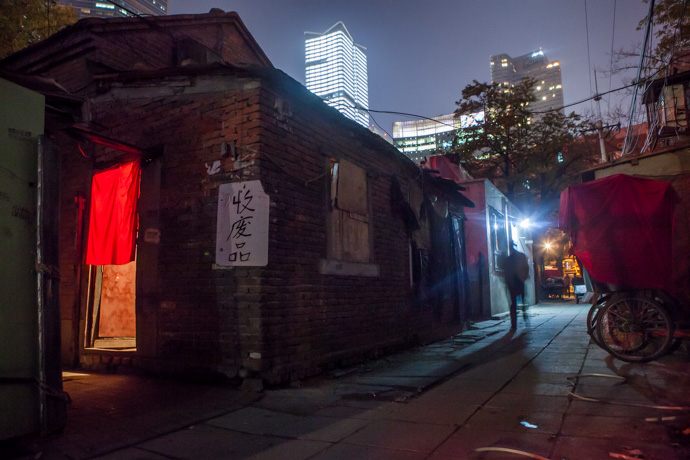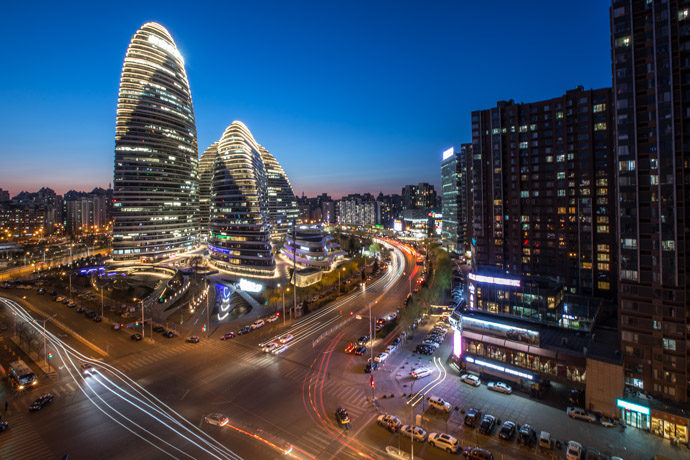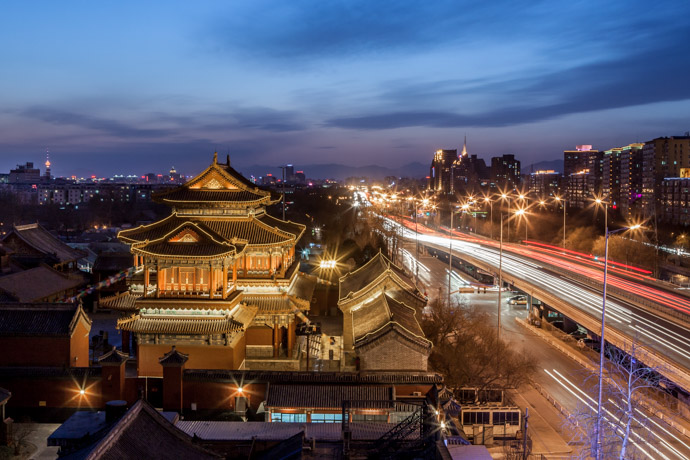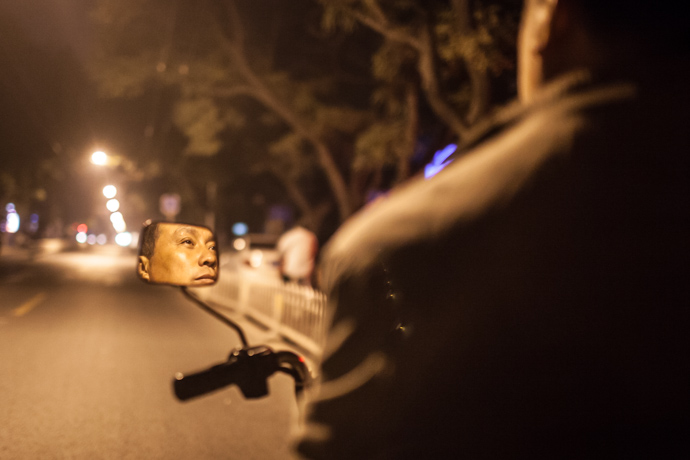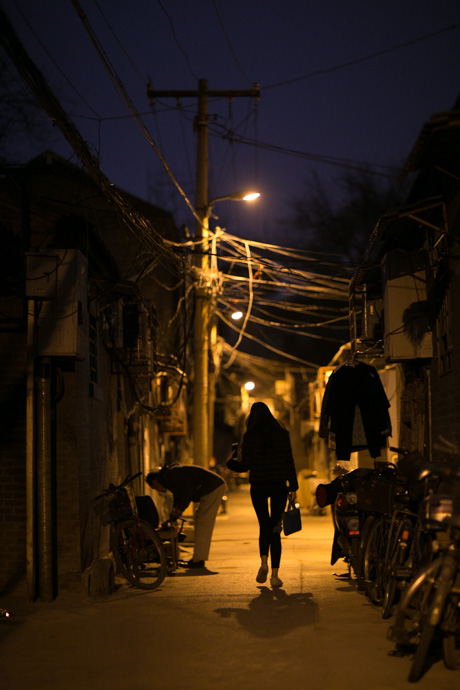 •
Jens Schott Knudsen is a lawyer and photographer based in Beijing. Follow him on Twitter here and Instagram here. His previous photo essay for the Anthill is from the old Beijing stock exchange
These photos will be exhibited at Ju Er space at no.8 Ju'er hutong, Beijing. Come join the opening this Sunday April 24th at 4pm, or check out the photos for the month following. Below is a poster