Call for Submissions: Summer Fiction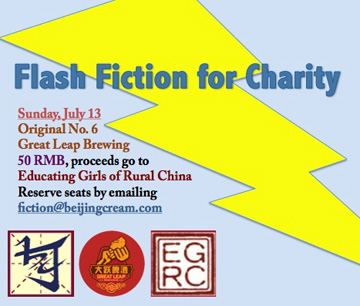 Our friends over at Beijing Cream are launching a Flash Fiction for Charity competition, in which ten or so writers will read out 500-700 word stories about Beijing at Great Leap Brewing's original no. 6 Doujiao hutong pub on Sunday July 13th, with liquid prizes – and all proceeds go to charity. They're seeking writers, so click through for details of how to submit your story (disclosure: I'm one of the judges).
The Anthill will be publishing some of the submissions as well, after the event, as part of a broader "Summer Shorts" season. So if you want to join in the flash fiction fun, but aren't in Beijing or have a flash fiction story that doesn't fit that theme, you can also send it to us here (cc'ing fiction@beijingcream.com) for fame and recognition. Now get writing!