Writers, Rum and Antics
A few quick Anthill (蚂蚁山 mǎyǐshān) notices in lieu of Chinese Tuesdays today: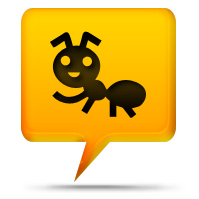 The Anthill Writers and Rum storytelling night, tomorrow at Cuju bar in Beijing, is sold out of rum tickets, but we hope to record the event and post the audio after a couple of weeks. The next handful of posts on the Anthill will also be stories from the night, so our faithful readers won't miss out on the fun.
Never miss a story: we've launched a weekly email newsletter, "From the Colony" – it's a digest of the last week's new posts, as well as picture corner, link of the week and quote of the week. Just one email over the weekend, and it looks pretty. Sign up with that link above, or in the left hand column.
As some of you already know, or will have seen in your calendar, April is International Tell a Friend About the Anthill Month. No, really. It's also a good opportunity for outliers to follow us on Twitter or Facebook.
Next, we're teaming up with the photography Tumblr Your Daily China Moment to bring you a new photo every week in Picture Corner (top right, click to expand). Readers are also invited to submit photos.
And finally, you might notice a big design change – we've got rid of the left hand column, moving that (static) information over to the right column, to allow for more space for lovely big eye-popping images.
Thanks for reading us!