Monkey Magic
Two poems of Beijing – by Silas Gorin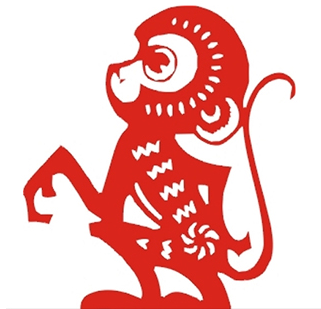 Monkey Magic
This year I stand alone, 19 floors up.
I peek through edges
daring not to wipe the condensed
pane borne vapour.
My loin lost clothes droop long -
sadly hung clouds of grey damp -
into the box I stand in:
a stationary front
shrinking into whispering sheer.
When we were at our peak of future claim,
perhaps with rabbits in the year
twitching at the air, their brains
stone-still as a blunted axe
you bargained hard with love.
We meddled there, debating
with the panopticon.
You would draw out hearts, calling
to the grub,
drawing the pupae draft.
You shook the seed drum walls
with vigorous one-liners
collecting their value,
as if retrieving from a path
each aged rice grain.
But now there comes the monkey's turn;
dressed as a major,
pulling a knife,
mimicking quite safely
the ruthless play of weather
upon the ground;
indifferent to the people.
And in the observation port
my thoughts are blind mice running
in the maze. There's nothing left
of you: no more persuasion,
no more clouds to hide absurdity,
just another Chinese year
flat lining the vagus nerve
with the development of modern technology:
only a tinker-bell
fixing the marriage bed
with a flurry of squirming petals.
Missing You Again
Within the gate of the black-dog eye
the haste of a billion
moon beams hustle; Beijing
alarms the beast,
its milky night-light
filming its glare.
Above, the moon itself
plays like a pea
white-hot in a vast tin gut.
I blow, but gently.
I want to make some love
with the sound;
I want an even timbre
bright with hope
a note like a dove
rounded loud and high
but it won't be you that flies out.
I reach the terminal, pay the driver,
and then I'm on my way.
•
Silas Gorin lives in Beijing where he works for the British Council. He has been published in various outlets since he started writing poetry some 10 years ago, in his home county of Herefordshire, England