Karst Away
Photography from the Li river – by Daniel Rickleman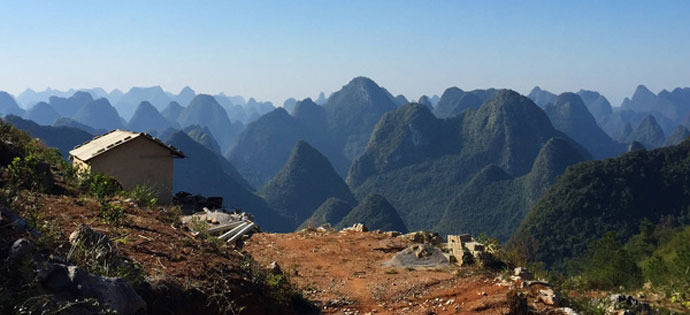 The famed stretch of the river Li in Guangxi, lined with jutting tooth-shaped limestone hills, is one of the most iconic landscapes in China. Millions visit each year; the 2o yuan note sports its image; and even President Clinton came for a look in 1998.
Every day, thousands of tourists cruise this river. They float as small groups on faux bamboo rafts, powered by what look like lawn-mower motors, or on long low ferries that carry over a hundred. The beehive hills cloaked in green crowd the banks of the river, forming not just a tourist site but a terrain, a landscape the edges of which a visitor cannot guess at.
The geology isn't unique. South East Asia has plenty of the same – Ha Long Bay in Vietnam, North-eastern Laos and Southern Thailand's Krabi, Koh Phi Phi and Koh Leh. All you need is limestone, water and time. Limestone is materially strong, but chemically weak. That means it doesn't crumble under pressure, but does dissolve in a weak acid of a carbon-dioxide and rainwater, to create the famous karst topography.
Although the tourist stations of Guilin and Yangshuo bookend this stretch, villages persist along it. They occupy the best real-estate, but no one stays there. Some even have dilapidated Qing-era grey-brick buildings. I was lucky enough to stay at one village, called Laojia, that has been lovingly restored by two laowais mad enough to try such a thing. The result is unique. There's something about staying in a 150 year old restored house on the banks of the Li river, at the foot of towering cliffs, with no restaurants, bars and souvenirs nearby, that feels both incongruous and normal. Normal because it has always been like that. Incongruous because faux bamboo boats with lawn-mower motors are a thing.
It strikes me that this is a double image which China often presents. What is historically so mundane survives as an oddity against the pace of modernity. It's not even about new and old. Who hasn't gawked at a village tour group stumbling after a flag through Hujialou? They may as well be an Amazonian tribe who have wandered into a frontier town. But it is they who are the normal ones, the majority. Villagers can only be seen as unusual when we accept that a skyscraper in the shape of pants is not.
This is no downer jibe on developing China. I'm mostly a fan. It's just incredible to me how ways of being can diverge so rapidly and norms can be so relative. Not only in form, but within the minds of Chinese people themselves. And so, inevitably, we end up at the terminus clichés of China-watching – change and paradox.
Staying in Laojia was special. I've since become good friends with Maarten, one of the owners, who now hosts through Airbnb. The renovation has been so admired that the villagers are now restoring another house of the same era into a local hangout. If that isn't a ringing endorsement, I don't know what is.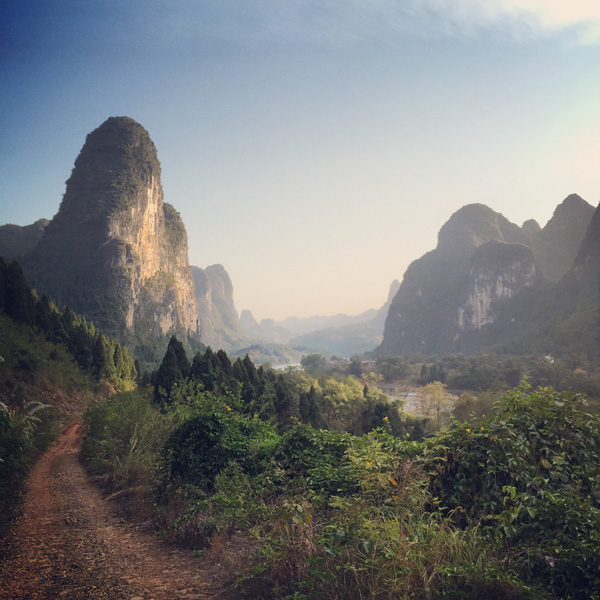 Li river hinterland between Guilin and Yangshuo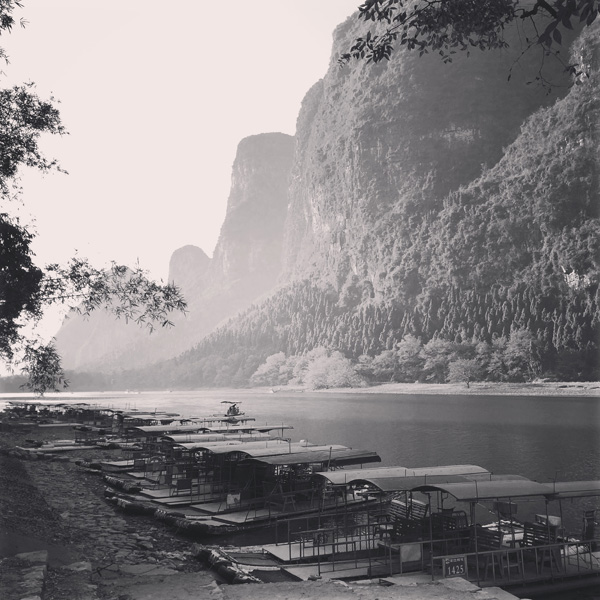 Li river bank outside Laojia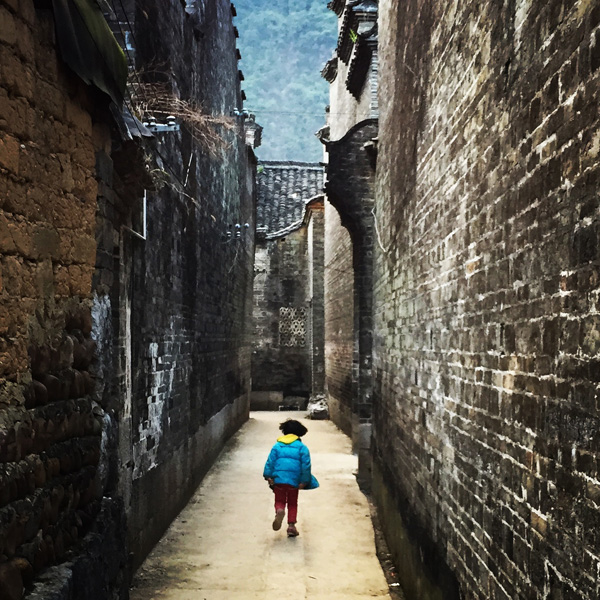 Girl running through alley outside Laojia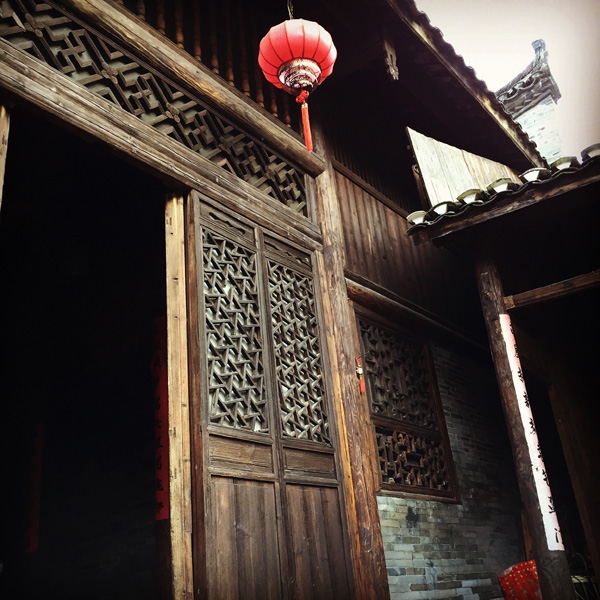 Qing era house on the river bank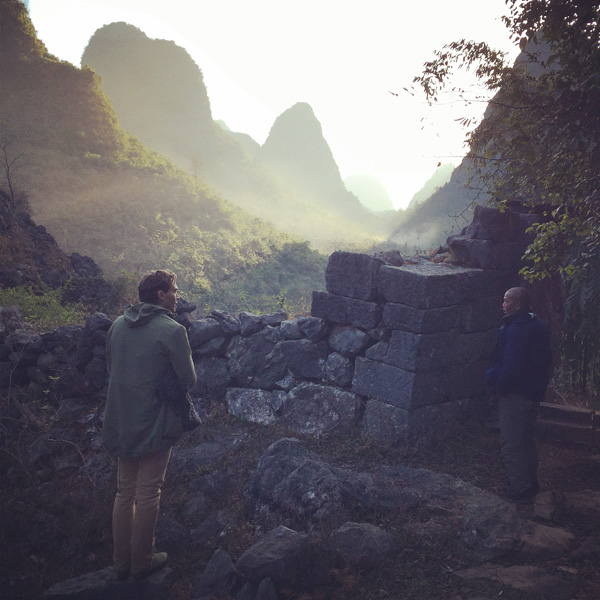 Maarten at what is said to be ruins of a mountain refuge built in case of a ground invasion during the Sino-Japanese war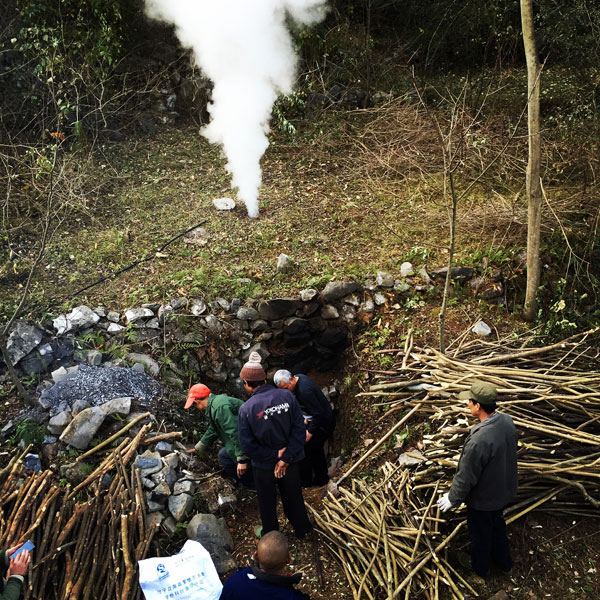 Making charcoal in the traditional fashion
•
Daniel Rickleman is an Australian geologist who has been working in and out of China since 2006
All photos taken by Daniel with an iPhone 6