In hibernation (coming out soon)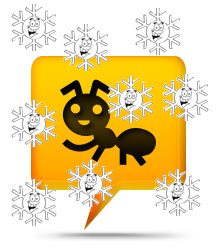 It's been an interesting year for China, with signs in how Xi Jinping has used his power (from fresh meddling in the arts and opinion, to diplomatic posturing and stonewalling of protests and dissent) that I think are pretty unequivocal predictors for what to expect in the next several years. Meanwhile, life goes on with all the humanity and energy which is why I still love this place. The Anthill has always been about finding and telling some of those stories, which we think speak more to what a country is than the news ticker can.
It's been a good year for us (some popular post and stats here). Now we're going into hibernation over Christmas, and up until the Chinese new year. We'll be back with a vengeance in the year of the pleasant sheep, with an exciting announcement. In the meantime, I'm putting out a call for submissions for stories from new and old contributors, including fiction, poetry and translation – see our guidelines for more.
Until then, the colony wishes you a very merry Christmas and happy new years!