Donate to the Anthill this xmas!
Give a little something to keep the colony ticking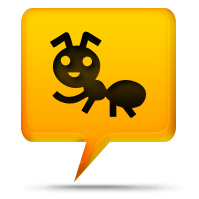 We've had the 'donate' button up top-right for a while, but never drawn attention to it before. The Anthill, founded four years ago, has always been a labour of love, bringing you nonfiction sketches, fiction, poetry and photography from and of China. I've had less time to give to it of late, busy with my own writing, and we shed a tear to see our fiction editor, Tom Pellman, leave China last week after over 11 years. We're still putting up new stories, but this holiday season are asking for your help.
If you want to see more original writing on here, or just want to say thanks for what we've published to date, please give however much you feel like. This isn't a last-call, it's just a chance for you to give something back if you're feeling generous. All donations will go into a pot which we'll put aside for the site. Ideally we'd love to pay for contributions, and are looking into collaborations that might help that happen. If we get a good response from this, we'll find a way to keep the hill alive next year when the posts in the schedule run out. If not, we'll bow out after a good, long and very enjoyable run.
Festive wishes to all – Alec