Anthill book launch: 27 Nov (Beijing Bookworm)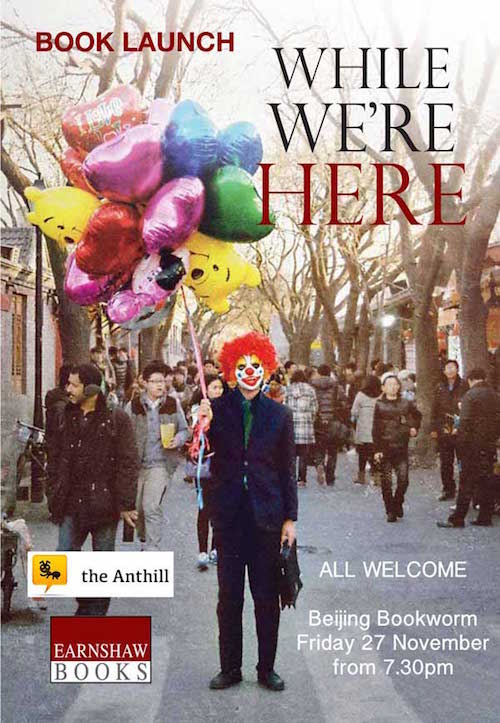 Ants, countrymen, lend me your ears – the moment you didn't realise you've been waiting for has arrived.
The Anthill has been going strong for over three years, and now we're reaching a bit of a climax, with the publication of an anthology of our best stories, While We're Here. On Friday November 27th (from 7.30pm) we're having a big bash at the Beijing Bookworm to celebrate, and we hope the Beijingers among you can join us to drink a glass of mulled wine and have a flip through the book.
There are 33 contributions in the ant-ology, a mix of narrative non-fiction, fiction and poetry, edited by Tom Pellman and myself. The publisher is Earnshaw Books down in the "other place", Shanghai. Look out for stories from David Moser on 25 years of Chinese jazz, Jeremiah Jenne on mountain travels, Christmas poetry from Kaiser Kuo, and the cream of the Anthill crop.
We'll post again when it's up on Amazon, in another month or so. For now, come next Friday to slough off your post-Thanksgiving torpor and take a first look at the book, which will still be warm from the printers.
Until anon, thanks for reading us. - Alec