Help us continue to publish original stories from China by donating!
Read our anthology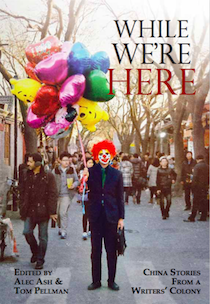 While We're Here
is available on Amazon or from the
publisher
Link of the week
On the gutting of what we love about Beijing, captured very nicely by my erstwhile neighbour James Palmer
Quote of the week
"To block freedom of speech is to trample on human rights, to strangle humanity and to suppress the truth"
Ants in the hill
| | | | |
| --- | --- | --- | --- |
| | | | |
| | | | |
| | | | > See all |
Most popular antics
About us
We're a writers' colony of stories about China, edited by Alec Ash, Tom Pellman and Anthony Tao. We publish non-fiction sketches, fiction, poetry, translation and photography
Join the colony
If you want to write for the Anthill, check out our submission guidelines. Anything with a sense of story is game, both short and long form
Sites we like
For more treasure troves of narrative writing, fiction, photography, poetry and translation from or about China, explore other sites we like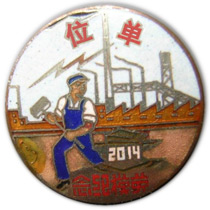 We're a 2014 Danwei Model Worker
Shortlisted for a Golden Giraffe
Testimonials
"People fortunate enough to live in China have a front-row seat to an astonishing transformation. Alec and the crew at the Anthill have been there to give voice to their musings on China, in all its weirdness, wonder and warts."
- Kaiser Kuo
"Everyone who lives in China has a story. The Anthill colony of writers have the foresight to write theirs down for the entertainment and enlightenment of all of us engaged in putting the pieces of the China puzzle together."
- David Moser